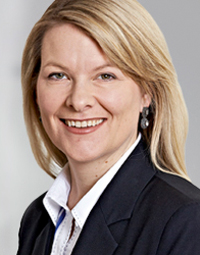 Margret Knitter ist Rechtsanwältin und Fachanwältin für Gewerblichen Rechtsschutz bei SKW Schwarz Rechtsanwälte. Sie berät vorrangig im Medien- und Entertainmentrecht. Hier insbesondere zu Fragen des Werberechts, unter anderem zum Product Placement.
Ein weiterer Schwerpunkt der anwaltlichen Beratung von Margret Knitter ist das Marken–und Designrecht.
Margret Knitter ist Co-Autorin des Beitrags "Legal aspects of Branded Content under German law" in Best of Branded Content Marketing 2015: Germany, Austria and Switzerland' book (Seite 18).
SKW Schwarz Rechtsanwälte
ausgezeichnet "Deutschlands beste Anwälte für Medien- und Entertainmentrecht 2016"
selected "Germanys best lawyers for Media and Entertainment Law 2016"
Best Lawyers/Handelsblatt
SKW Schwarz "Kanzlei des Jahres für Medienrecht 2016"
SKW Schwarz "Law firm of the year for Media Law 2016"
Best Lawyers/Handelsblatt
Kontakt: Linkedin-Profil