Was die "Two Bellmen" in den Marriott Hotels so alles erleben, zeigt der Trailer:
http://www.youtube.com/watch?v=O5OjesmcJVg
Karin Timpone: "Good Content Travels"
Verantwortlich für die neue Content-Strategie sind Karin Timpone, Global Marketing Officer und David Bebe, VP Creative and Content Marketing. Die Marriott Hotelgruppe mit ihren Hotel-Marken wie Ritz Carlton und Renaissance und den 78 Standorten, bietet viel Raum für unglaubliche Stories. Die wollen die Leute sehen, wie 5 Mio. Views beweisen. Zu "Two Bellemen" gibt es inzwischen auch den Soundtrack zum Download auf iTunes und eine längere Filmversion.
Alles was uns mit der jüngeren Generation verbindet, so Karin Timpone, ist für uns spannend. Vor der ersten Produktion ging sie auf Tour, um den Hotels weltweit die Bedeutung von filmischen Content zu erklären, ist sich aber nicht sicher, ob das damals auch wirklich alle verstanden haben. Nun sind sie begeistert.
Für Action und Witz sorgen die Stuntmen und Parcour Spezialisten William Spencer und Caine Sinclair, die bei "Two Bellmen" dafür schon mal eine Hotellobby komplett auf den Kopf stellen.
David Beebe: "It's about Lifestyle"
Die Marriott-Hotels sind immer "Teil der Story", so David Beebe, sie werden vom Zuschauer eher als Mehrwert für die Serie wahrgenommen, nicht verkäuferisch. Er zieht einen gelungenen Vergleich zum wahren Leben: "Wenn Du beim ersten Date die ganze Zeit nur über Dich selbst redest, dann wird es kein zweites Date geben."
Doch das nächste Content-Projekt "French Kiss" wurde bereits geshootet, passenderweise auf der Champs Elysées in Paris. Und man kann getrost von weiteren visuellen Dates mit der Marriott Gruppe ausgehen.
Am 19.5. wird "French Kiss" in Kinos zu sehen sein, auf Youtube und in den Hotelzimmern der Marriott Hotels, in insgesamt acht Sprachen.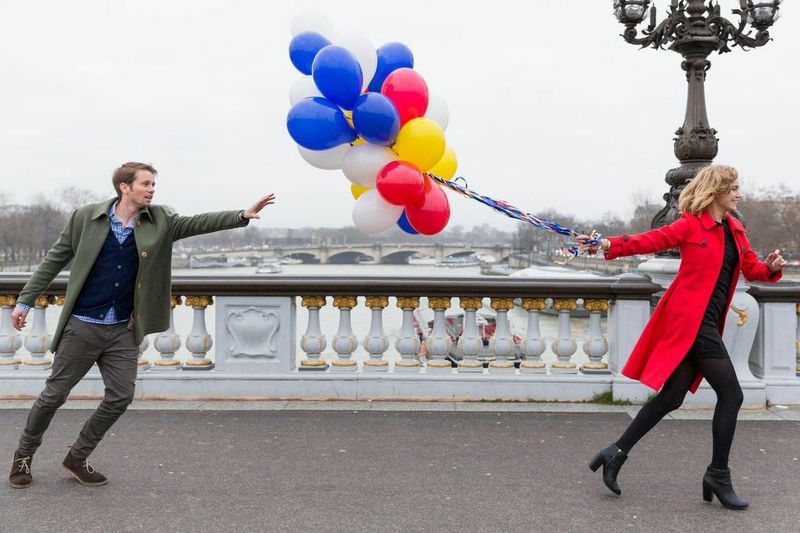 In den Stories geht es immer um die Frage, "warum die Menschen reisen" und welche Erfahrungen sie dabei machen. Marriott zudem ein gutes "Food and Beverage" oftmals mit Sterneköchen, das in Zukunft auch Ansatzpunkte für Storytelling liefern wird.
Die Budgets für die Content-Produktion sind, verglichen mit klassischer Werbung eher klein. Aber es wird natürlich immer noch parallel in TV-Spots investiert. Die werden nicht ganz verschwinden, so David Beebe.
Die Award-Verleihung auf der MIPTV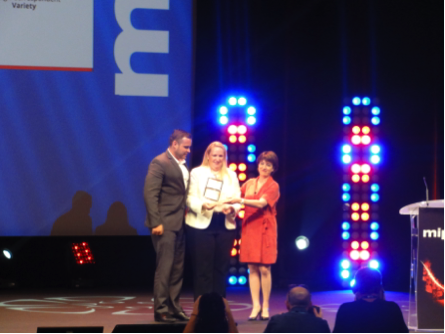 Die Content-Profis David Beebe (ganz links) und Karin Timpone (Mitte) von Marriott International nehmen den "Brand of the Year Award 2015" von Laurine Garaude, Director MIPTV (ganz rechts) entgegen.
Fotos: BEO/SF, Marriott
BEO-Autorin: Sandra Freisinger-Heinl