Palle Finderup Diederichsen im Video-Interview:
"Man muss sich vor Augen führen, wie aggressiv der Newsfeed wirklich ist", so Diederichsen. Klickt der User das Video der Marke nicht an, dann wird er die großartige Story im Video niemals sehen – ganz egal wie gut diese erzählt wird. Doch so kann man agieren:
1. Scenic Storytelling sorgt für mehr Klicks auf das Video
Vor einem Jahr noch hatten wir im Interview über das "neue Storytelling " gesprochen. Die Erzählkurve eines Videos soll mit etwas interessanten starten und muß am Ende es ein weiteres Highlight bieten damit das Video geteilt wird.
Heute, in 2016, misst Diederichsen dem Anfang des Videos die höchste Bedeutung bei. Auffallen in den ersten fünf Sekunden ist absolut entscheidend dafür, ob das Video und somit die ganze Story überhaupt angesehen wird. Die erste Szene muss besonders ansprechend sein.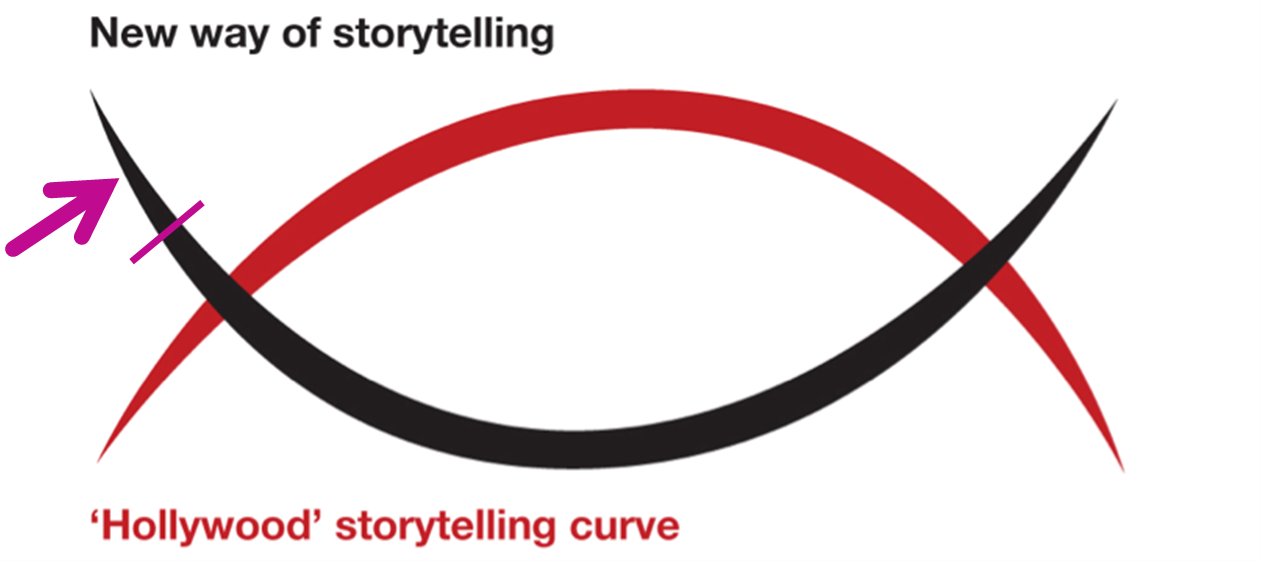 Quelle: 'New way of storytelling': Palle Finderup Diederichsen in "Best of Branded Content Marketing: Germany, Austria, Switzerland 2015"
Storytelling ist nach wie ein wichtiger Erfolgsfaktor für Branded Content. Aber die Notwendigkeit im umfangreichen Newsfeed der Social Platforms wahrgenommen zu werden, hat heute mindestens die gleiche Bedeutung.
2. Die Zusammenarbeit mit Influencern schließt die Reichweiten-Lücke
Diederichsen setzt in der Praxis, außer auf die immer notwendigen Paid Media, vor allem auf die Zusammenarbeit mit Social Influencern, um mehr Reichweite (Reach) zu erzielen.
Wie gut die Zusammenarbeit mit Influencern funktioniert, wenn man diese bereits in die Content-Produktion miteinbezieht, zeigt er bei der "Rennie Mystery Box Challenge". Die Videos für Rennie, einem Medikament gegen Sodbrennen, wurden mit YouTubern des Food Channels SORTEDfood realisiert. Hier eine Folge:
3. Out-of-Home kann Engagement mit der Marke fördern
Ein weiterer wichtiger KPI (Key Performance Indicator), den Marken (außer Reach) mit Branded Content erreichen können und wollen, ist Engagement. Darunter versteht man die Interaktion eines Users mit und seine Bindung an eine Marke.
Früher erzielte man Engagement vor allem über Soziale Netzwerke und Plattformen. Heute macht es Sinn, auch klassische Medien wie Print- und Out-of-Home hierfür einzusetzen, wie Ergebnisse des Mediacom beyond-Strategieteams zeigen. "Denn ob man es glaubt oder nicht, Out-of-Home ist Facebook tatsächlich um einiges ähnlicher als TV," so Diederichsen zu den neuesten Erkenntnissen über Branded Content.
BEO bedankt sich herzlich für das inspirierende Gespräch.