BEO: Während des MIPTV-Panels "New Media Moguls" sagten Sie: "Innovationen kommen oft von kleinen Firmen, die mit großen Firmen zusammen arbeiten." Basiert das auf Ihren persönlichen Erfahrungen? Haben Sie ein Beispiel für uns?
Kerry Trainor: Der amerikanische TV-Streaming-Anbieter Aereo ist hierfür ein sehr gutes Beispiel. Als kleines Start-up haben sie es mit Rückendeckung des US-amerikanischen Internetunternehmens IAC geschafft, die TV-Branche in Amerika völlig umzukrempeln.
BEO: Warum glauben Sie, nutzen Musiker vor allem Vimeo? Was sind die besonderen Vorteile des Videoportals für diese Zielgruppe?
Kerry Trainor: Wie viele der professionellen Künstler auf Vimeo, nutzen auch Musiker unsere Plattform wegen der Qualität unseres HD-Players und des Verzichts auf Pre-Roll Advertising.
Der Vorteil bei der Verwendung von Vimeo, im Gegensatz zu einer vergleichbaren Plattform, besteht darin, dass Künstler die totale Kontrolle darüber behalten, wie ihr Video abgespielt wird – sie können ihre Videos ohne Werbung präsentieren und haben darüber hinaus mit unserem Player umfassende Möglichkeiten, Inhalte individuell zu gestalten.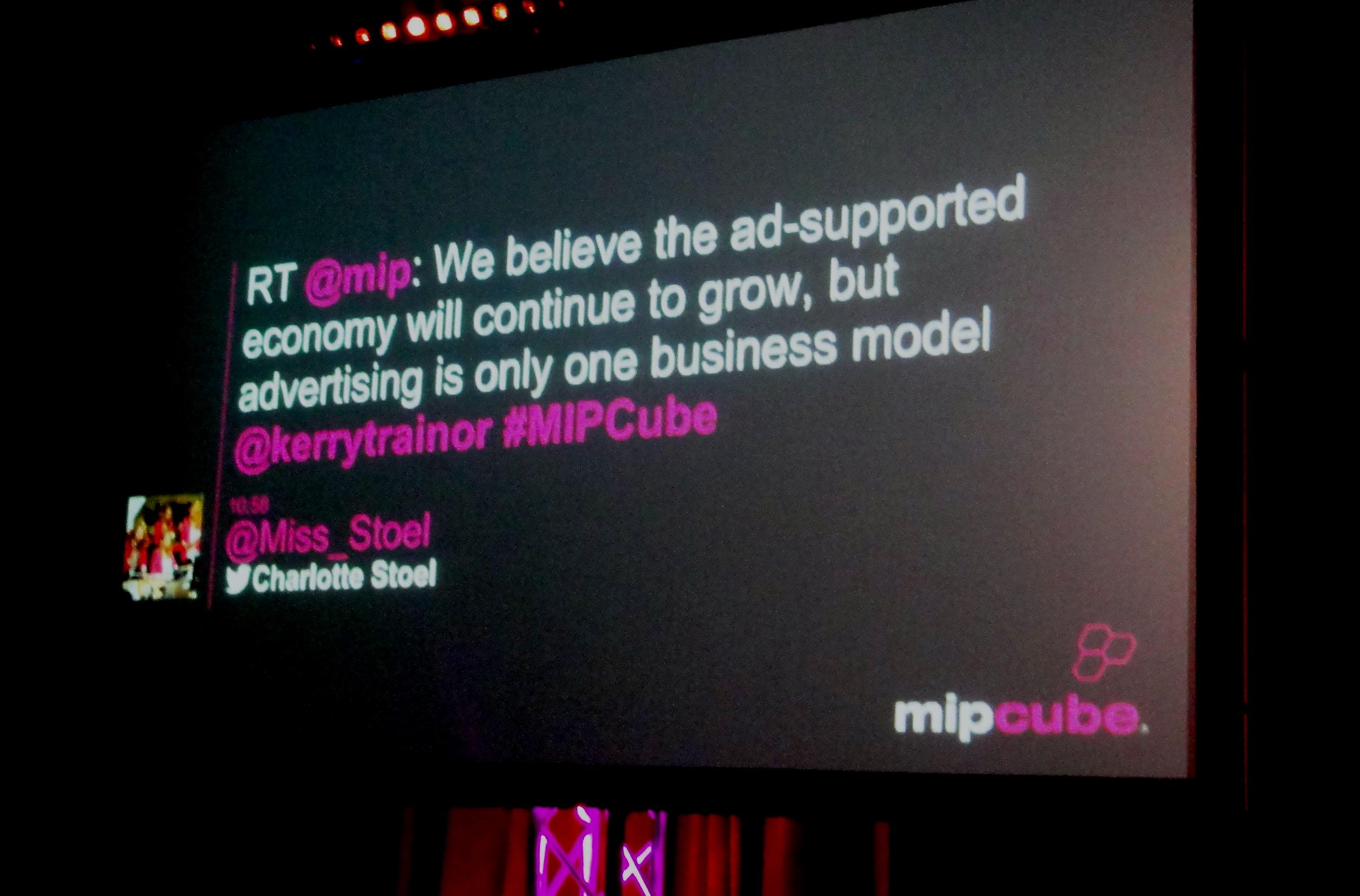 BEO: Unsere Leser würden gerne mehr darüber erfahren, wie man Branded Content auf Vimeo integrieren kann. Könnten Sie uns ein Beispiel einer Marke oder einer 'Brand Campaign' geben, die Sie selbst gerne mögen bzw. die besonders gut funktioniert hat?
Kerry Trainor: Wir haben erst kürzlich mit Intel eine Branded Entertainment-Serie als Teil ihrer Kampagne "Empowering Innovators" gestartet. Es ist noch sehr früh, aber wir sind jetzt schon von den Videos begeistert. Wir haben dazu aus der Vimeo-Community Filmemacher gesucht, die gemeinsam die Spots entwickelt haben.
Eines meiner Lieblings-Videos aus dieser Reihe können Sie hier sehen:
https://vimeo.com/originals/empoweringinnovators/84413334
BEO: Wie sieht es mit Vimeo in Deutschland aus? Gibt es etwas Spezielles im Vergleich zu anderen Ländern?
Kerry Trainor: In Deutschland gibt es eine Menge talentierter Filmemacher – dies zeigt sich auch an der zunehmenden Anzahl deutscher Filme unter unseren Staff Picks, also Videos, die von unseren Mitarbeitern als besonders wertvoll erachtet werden. Eine Auswahl meiner Favoriten finden Sie hier:
http://directory.vimeo.com/list/25ecrln4jsww
BEO: Und 'last but not least', da Sie in einer sich rasch verändernden Branche arbeiten, was ist 'die nächste große Sache', die die Welt im Hinblick auf Videos verändern wird?
Kerry Trainor: Schwer zu sagen. Sicherlich werden lange Ladezeiten schon bald der Vergangenheit angehören.
Wir bedanken uns herzlich bei Ihnen für dieses Interview.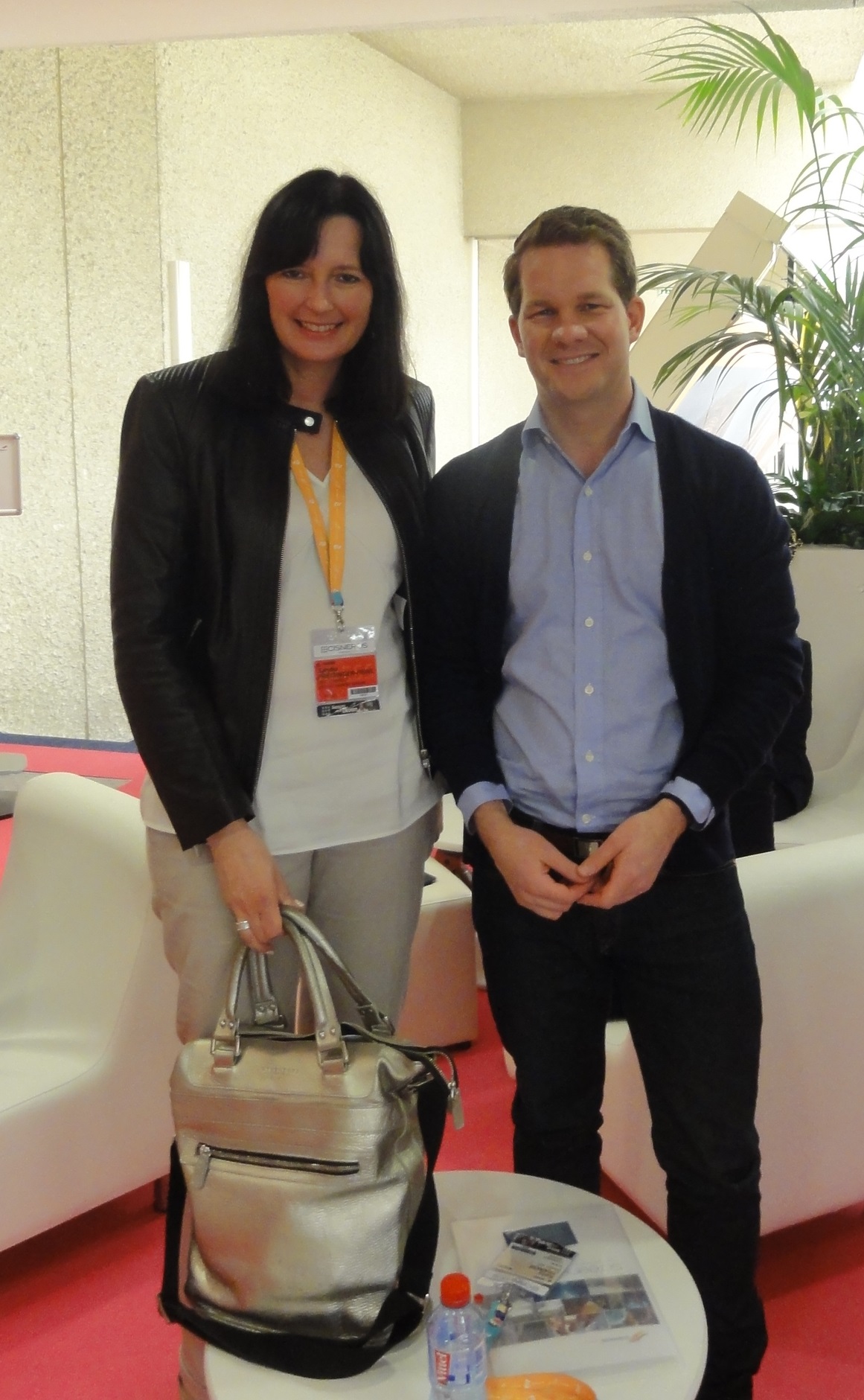 BEO-Autorin Sandra Freisinger-Heinl traf Kerry Trainor, Vimeo CEO auf der MIPTV in Cannes um mit ihm über Branded Content und Musik auf Vimeo zu sprechen.
"it is my love of music and then I fell in love with the technology alongside," so Kerry Trainor über Vimeo.
Foto: BEO/SF
BEO-Autorin: Sandra Freisinger-Heinl