Auf 8 Seiten werden neue Charaktere – vor allem die Schönheit Zoe – vorgestellt und somit storytechnisch eine Grundlage für das Spiel geschaffen. Erstellt wurde der Comic von UDON und hat sicherlich zum Pre-Release Erfolg des Produktes "Mafia Wars 2" beigetragen, immerhin hat das Spiel schon knapp 300.000 Likes ohne überhaupt veröffentlicht zu sein.
http://www.youtube.com/watch?v=8YpPQv5cIXg&feature=player_embedded
Wie im Wikipedia Eintrag zum Spiel nachzulesen ist,  gab es bereits mehrfach Cross-Sellings bzw. Product Placements bei Mafia Wars von Filmen wie zum Beispiel Scarface, Miami Vice oder The Fast and the Furios. Hoffentlich können wir davon beim zweiten Mafia Wars mehr sehen.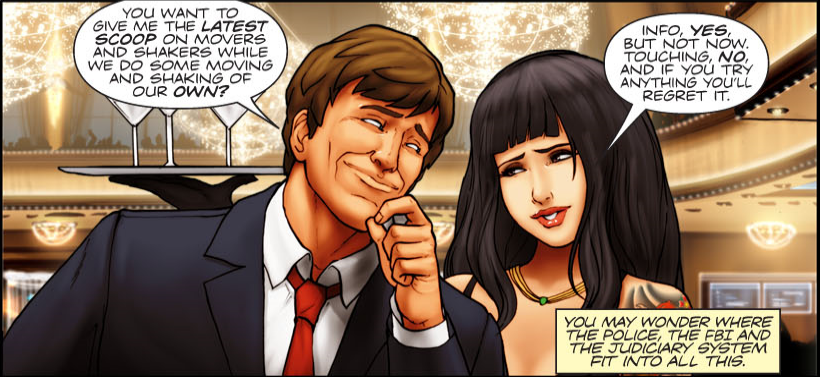 Mehr zum Thema: Social Games und Brand Integration
BEO Autor: Alexander Kornelsen