Bitte hier clicken zur Teilnahme an der Marktforschung
Veröffentlichung der Ergebnisse auf BEO geplant
Die Ergebnisse werden Ihnen dann auf BEO vorstellen. Stacys Ziel ist es ca. 1.000 Antworten von Brands und Agencies zu erhalten, um mehr über die Entwicklung des Marktes zu ziehen. Es gehe darum, den Marken und Agenturen zu zeigen, welche Branded Entertainment-Kampagnen gut funktionieren und welche hingegen weniger effektiv sind. Die Fragen erlauben ein strukturiertes Feed-back über die Plattformen TV, Film, Musik, Gaming und reichen bis hin zu den von Marken initiierten Events mit Prominenten.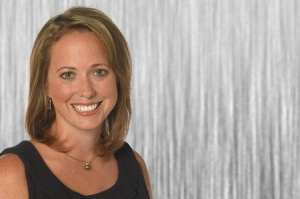 Hollywood Branded Inc., USA, hat sich als Agentur auf Markenbildung und Verkaufsförderung durch Branded Entertainment spezialisiert, häufig in Zusammenarbeit mit Prominenten. CEO Stacy Jones selbst ist seit 18 Jahren in diesen Business tätig und nimmt gerne die Herausforderung eines Business an, "where she swims with a different type of Hollywood shark on a daily basis", wie sie treffend sagt.
Die Agentur verweist auf 10.000 Partnerschaften für mehr als 250 Marken aus Bekleidung, Automotive, Finanzen, F&B, Medizin, Verlage, Handel, Schnellrestaurant, Technologie, Reise usw. So ist es nicht verwunderlich, dass Stacy pezialisten in diesem Gebiet auf allen Kontinenten, kennt, die an der Marktforschung teilnehmen werden. Die meisten werden aus den USA und Europa sein.
Und BEO kennt SIE, liebe Leser, aus Deutschland, Österreich und der Schweiz. Machen Sie mit!
BEO-Autorin: Sandra Freisinger-Heinl