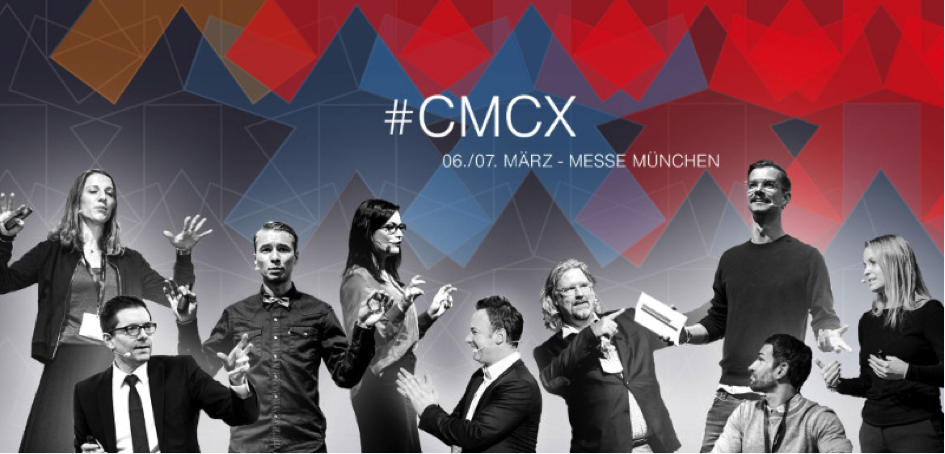 Die CMCX steht für intensiven Know-How-Transfer der Content-Branche im deutschsprachigem Raum. Sie bietet Networking-Möglichkeiten mit Content-Experten und –Influencern sowie mit den Marketingentscheidern globaler Konzerne. Auf der Veranstaltung im letzten Jahr begeisterte u.a. Joko Winterscheidt mit seinem Talk zur Volkswagen Webserie "Der Spediteur" die Besucher.
Die Vorträge 2018
Hier eine Auswahl an Vorträgen am 6. März:
Dieter Lutz, Bahlsen: "Einzig- nicht –artig: Die Pick-up! Content-Strategie"
Dr. Michael Schmidtke, Bosch: "A connected world of content"
Dr. Nils Daecke, Henkel: "7 Jahre Schwarzkopf.de"
Adel Gelbert, C3 und Eva-Maria Röder, KfW: C3 Case Study
Ulrich Schwarze, Robert Böhme und der Audi lunar quattro: "Fly me to the moon"
… und am 7. März:
Kolja Kleist, BurdaForward und Christian Kraus, Interhyp: "Natives Storytelling mal anders"
Andre Alpar und Norman Nielsen, Zalando: "Content-Marketing und Native Advertising"
Stephan Giesler, Continental: "Warum automatisiertes Fahren Content-Marketing braucht"

Die Themenschwerpunkte 2018
Es wird auch in diesem Jahr wieder um Content Marketing b-to-c und b-to-b gehen:
Herausragende Best-Practice Cases als Inspiration
Know-how-Transfer von den Koryphäen der Branche zu Content-Strategie und operationalem Content-Marketing
Spezielle Tracks zu B2B-Content-Marketing, Native Advertising und den wichtigsten Zukunftstrends
Expertenvorträge zu Storytelling, Leadgenerierung & Inbound-Marketing, Automation etc
Partnerevent ist die E-Commerce Messe Internet World Expo, die zur selben Zeit auf dem Münchner Messegelände stattfindet.
Die Programminformationen zur CMCX finden Sie hier
Den Link zur Anmeldung zur CMCX finden Sie hier
Fotos: CMCX
BEO-Autorin: Sandra Freisinger-Heinl